Welcome to Our Trucking Scrap Yard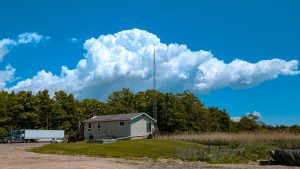 Welcome to our trucking scrap yard, where we specialize in purchasing and recycling heavy-duty vehicles, including trucks, trailers, and more. Whether you're looking to sell a vehicle that's reached the end of its life or simply want to recycle it in an environmentally-friendly way, we're here to help.
Our Services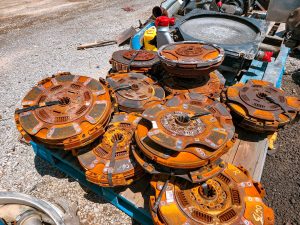 At our scrap yard, we offer a variety of services to meet your needs. We purchase and recycle all types of heavy-duty vehicles, including semi-trucks, box trucks, dump trucks, and more. We also offer trailer recycling, so if you have an old or damaged trailer that you no longer need, we can help you dispose of it responsibly.
Environmental Responsibility
We take our environmental responsibilities seriously at our scrap yard. We follow all relevant laws and regulations to ensure that we properly dispose of hazardous materials and recycle materials in the most environmentally-friendly way possible. By choosing to sell or recycle your vehicle with us, you can feel good about supporting a business that cares about the planet.
Customer Service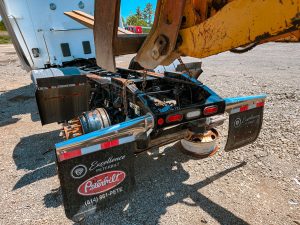 At our trucking scrap yard, we pride ourselves on providing excellent customer service. We understand that selling or recycling a vehicle can be a stressful process, so we work hard to make it as smooth and stress-free as possible. Our team is knowledgeable and friendly, and we're always happy to answer any questions you might have.
Convenient Location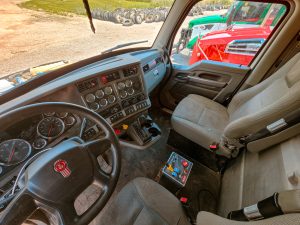 Our scrap yard is conveniently located, making it easy for you to bring your vehicle to us. We're just off the highway, so whether you're coming from the city or the suburbs, it's easy to get to us. We also have plenty of parking available, so you can easily drop off your vehicle without having to worry about finding a spot.
Competitive Pricing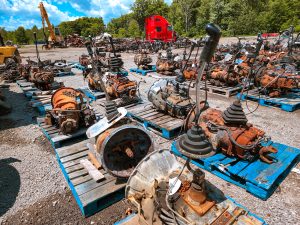 At our trucking scrap yard, we offer competitive pricing for the purchase and recycling of heavy-duty vehicles. We regularly review our prices to ensure that we're offering fair value for the vehicles we purchase. We also offer special deals and promotions from time to time, so be sure to check in with us to see if there are any current offers that might be of interest to you.
Expertise in the Trucking Industry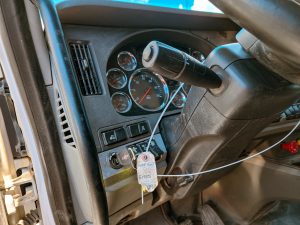 Our team at the trucking scrap yard has a wealth of knowledge and experience in the trucking industry. We have a deep understanding of the different types of heavy-duty vehicles and how they work, which means we can provide accurate valuations and give you the best possible price for your vehicle. We also have the expertise to properly dismantle and recycle your vehicle, ensuring that it's done safely and efficiently.
Contact Us Today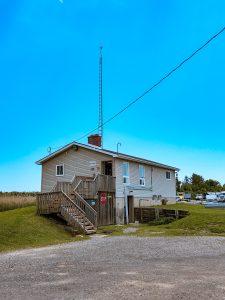 If you're ready to sell or recycle your heavy-duty vehicle, we're here to help. Contact us today to learn more about our services and to get a quote for your vehicle. We look forward to working with you!