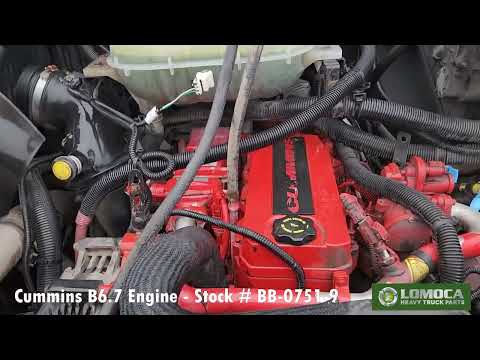 2020 Blue Bird BB Conventional Engine Assembly
Engine Assys

Used

Blue Bird

BB Conventional

2020

1BAKGCSH0LF358008

Cummins

B6.7

220

74353976

JCEXH0408BAT

4570

Cummins B6.7
Cummins B6.7 Engine Assembly – Used CPL:4570 , Serial Number: 74353976, Family Number: JCEXH0408BAT. This Cummins B6.7 Engine Assembly has low mileage and is rated for 220 horsepower. It also comes with an ARR/CPL of 4570. For further information or any questions regarding this Cummins B6.7 engine, please feel free to contact us. We provide worldwide shipping to ensure you receive your part as quickly as possible.
This part is from:
2020 Blue Bird Vision
Want a quote or have a question?
Parts from 2020 Blue Bird Vision
Request a Quote For This Part