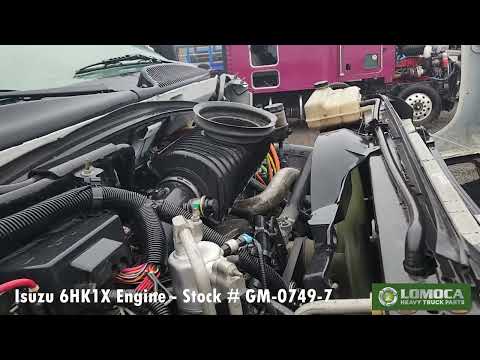 2008 GM/Chev (HD) C8500 Engine Assembly
Engine Assys

Used

GM/Chev (HD)

C8500

2008

1GDP8C1B77F425694

Isuzu

6HK1X

260

7SZXH07.84FB

7SZXH07.84FB
Isuzu 6HK1X Engine Assembly – Used GM/Chev (HD) C8500, Serial Number: 7SZXH07.84FB, Family Number: 7SZXH07.84FB. This Isuzu 6HK1X Engine Assembly has 260 horsepower and all accessories are included. It is a good running engine that has been quality inspected and run tested by our team. Call us for more details. For further information or any questions regarding this Isuzu 6HK1X engine, please feel free to contact us. We provide worldwide shipping to ensure you receive your part as quickly as possible. Please note that VIN and Casting Serial information has been excluded.
This part is from:
2008 GM/Chev (HD) C8500
Want a quote or have a question?
Parts from 2008 GM/Chev (HD) C8500
Request a Quote For This Part