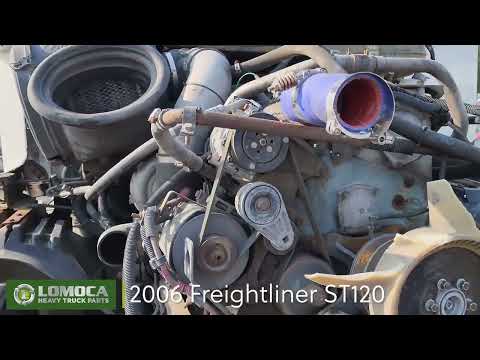 2006 Freightliner ST120 Engine Assembly

Sold
Engine Assys

Used

Freightliner

ST120

2006

1FUJBBCK26LV50842

Detroit

SERIES 60

515

06R0838199

5DDXH14.0ELY

06R0838199

other
Detroit SERIES 60 Engine Assembly – Used Freightliner ST120, Serial Number: 06R0838199, Family Number: 5DDXH14.0ELY. This Detroit SERIES 60 515 HP Engine has a 14.0L engine with a serial number of 06R0838199 and is in great running condition. For further information or any questions regarding this Detroit SERIES 60 engine, please feel free to contact us. We provide worldwide shipping to ensure you receive your part as quickly as possible.
This part is from:
2006 Freightliner ST120
Want a quote or have a question?
Parts from 2006 Freightliner ST120
Request a Quote For This Part